Charleston Past Midnight

by

Christine Edwards
Description:
How much fight does one woman have inside?
Calla Hart has never relied on anyone. The fierce West Virginian learned the hard way to be self-sufficient, that is until she is viciously attacked late one night by two thugs. Her luck turns when, still fighting for her life, she is rescued from her attackers by a preternaturally strong stranger. She is stunned to discover that Severin Beauvais is not your typical alpha male hero. Although her pre-med student mind vehemently resists the notion, Calla must soon accept that he is a vampire, one who has stalked the historic grounds of Charleston, South Carolina, since the mid-eighteenth century. Their desire for each other is intense, yet as much as she'd like to envision happily ever after with Severin, too much stands in their way. Aside from her fragile mortality, there is Severin's extremely dominant personality coupled with his unending feud with the ancient Russian vampire Valdon, who has so far proved invincible.
And Valdon has set his sights on Calla ....
When it comes down to the wire, what would you sacrifice for the love of your life?

Excerpt:
"Ahh, Severin, always so serious. Very well, but I have to say,
it really would perk up this dull

Saturday

night if you decided to share your sexy treat."
Th
at's it.
With those dangerous words I know I've landed in the lion's den. I instantly break free from my frozen terror and whip around to
fl
ee toward the safety of the woods.
I hear the blond man laughing loudly as I dash away. "I do love the spirited ones, don't you?"
Fuckers!
Th
ey're not getting anything from me without a
fi
ght!
I'm only a few feet into the dense labyrinth of trees when he suddenly appears in front of me.
What the ...?
I cry out and try to change direction when he lunges for me. His speed is inconceivable.
As I twist to avoid his grasp, my bare arm connects with the sharp point of a branch and I feel my skin rip open. My teeth dig down into the inside of my bottom lip from the burning pain.
No time to worry about it. Move, move!
Th
e blood
dripping down my arm barely registers as I race blindly, trying to escape a horri
fi
c fate at the hands of these psychos.
A low growl erupts behind me. It's lethal in its violent intensity and reminds me of the sound a ferocious predator makes right before the kill.
Shit!
He's on me in the blink of an eye. I'm face down in the blanket of leaves, and before I can even drag in a breath I'm
fl
ipped around to face my assailant. I stare up in total shock, not even able to scream. Irises that were once a deep, hypnotic blue are now as black as

midnight

and scary as fuck.
His lips are parted and long white pointed canines are coming at me. I try with all my might to move, but his weight is tremendous. His hands have my shoulders pinned down against the damp earth. I grasp for his biceps in a feeble attempt to haul him o
ff
me, but all I connect with is thick, corded muscle.
As he closes in, his head lowering down to mine, I hear his groans. It's as if he's
fi
ghting hard against some internal force that has taken hold of him.
Just as his face disappears from view, pressing down into the crook of my neck, I feel the sensation of his warm breath against my sensitive skin as he whispers thickly, "Forgive me, Calla."
Th
e initial pain of his bite is shocking. It's as if two knitting needles have been thrust into my neck.
"No! S-stop!"
I scream loudly and suddenly, it all changes. Almost immediately the searing pain morphs into an overwhelming feeling of total ecstasy.
"Oh! Ahh!" I cry out as the mind-bending pleasure washes through me, more potent than the rush of the strongest drug. My thoughts turn into a hazy wash of euphoria. Wetness
fl
oods my core and the only thing on my mind is rough, hard sex.
Right now.
He shi
ft
s his body to align perfectly with mine and I can't
resist parting my legs wider to accommodate him. His toned hips grind against my sex in a perfect, rhythmic motion that keep time with the delicious sucking pulls that have my already damp pussy throbbing for more.
His stone hard thickness teases me as it slides against the smoothness of my panties. I cry out, desperate for more. He snarls into the bite and releases one shoulder to reach down and palm my damp sex.
Oh, God, yes!
I've never been this aroused in my life.
I hope he takes me soon ....
It's becoming harder to focus on the rapturous bliss because my thoughts are quickly becoming fragmented.
Th
e last thing I see before I pass out are the lustrous strands of his beautiful black hair as they tease lightly against my
fl
ushed cheeks.
• 1 of 3 digital copies of
Charleston Past Midnight in mobi, epub or PDF
• 1 of 3 Digital Copies of Nordic Lessons
a Rafflecopter giveaway
About the Author:
Erotic Romance Author Christine Edwards grew up in the Deep South on Hilton Head Island, SC. At an early age she developed a passion for the arts that led her to earn a bachelor's degree in Art History from the College of Charleston in South Carolina. Christine has a special place in her heart for reading and writing erotic tales. She continues to publish stories that immerse readers in exotic and realistic geographic settings amid interesting subcultures of adult life.
Charleston Past Midnight is her sixth novel and the first book in the Past Midnight series. Within the vein of BDSM romance, her main focus is on loving, multi-faceted relationships involving intense alpha males and feisty heroines. She adores snow skiing, traveling the world, and spending time with her amazing family. Christine currently resides in the sleepy coastal town of Beaufort, SC.
Please visit Christine Online: www.christineedwardsauthor.com
Facebook: Christine Edwards Author
Social Links:
Website
●
Twitter
●
Facebook
●
Goodreads
● Fanny Press
Buy Links:
Amazon
● B&N
Tour Coordinator: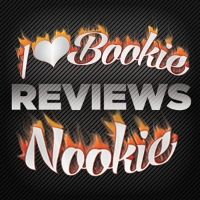 View the entire schedule of the tour HERE.
This post contains Affiliate Links.