E-Serial Novels - What Are Your Thoughts?
Not sure what a serial novel is?
It's also called an e-serial or e-series. It's a digital book that is published in sections or chapters - but, I have noticed that some of the e-serials that I am familiar with now have a"print" option available to purchase.
Apparently, this is not a new phenomenon, I know because I did a little research. This goes way back... Take for instance, Charles Dickens' "A Tale of Two Cities" was originally published as a serial novel in a magazine - yep! Published chapter by chapter (each chapter was roughly 20-30 pages each) starting in 1859 (yes, the year) for 31 weeks - that's nuts, right?
Fast forward 137 years and you will discover that Stephen King's, "The Green Mile," for those of you who didn't know, was published in 6 installments - roughly 100 pages each - over a 6 month period in 1996.
Ok, so, I thought this trend was new and created to solely to
ANNOY THE HELL OUT OF ME!
I have to say, I am honestly not a fan... Nope, not a fan!
Here are my thoughts:
PART ONE:


The blurb catches my eye - I am hooked! I have to have that book! I can't think of anything else... I will do anything to get it!
Yeah, I will tell you what the fuck just happened, I have been screwed by the

BOOK-WITH-NO-FUCKING-ENDING-FAIRY.

THAT'S WHAT THE

FUCK

JUST HAPPENED! And let me tell you... she is pretty darn pleased with herself because she just got my $2.99 for that *whatever* THAT was... that was called a book...
PART FIVE:
That bitch is pleased because she left me hanging just when it was getting good, so, just like a crackhead, I go clickety-click, right on back to Amazon... back for more, because that shit was good, right? The author had me...
HOOK. LINE. SINKER.
PART SIX:
I'm so excited...do-dit-do-do-do... and I just cant hide it! I will definitely get some closure in this "episode," right?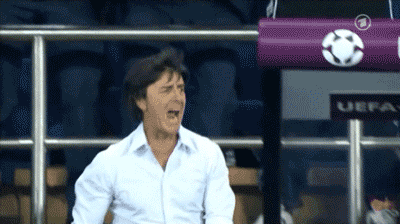 PART SEVEN:
AND SO IT GOES... FOR THE NEXT "EPISODE"... OR FIVE... UNTIL I FINALLY REALIZE:
PART EIGHT:
Yeah, did you get that?
You were WRONG! I was WRONG! Everyone was FUCKING WRONG!
YOU WILL NEVER GET CLOSURE!

PART NINE:
Yes, I walked into that trap again & again and right off the... Yeah... won't be falling into that trap again...
PART TEN:
So, in case you didn't get it, e-serials drive me to madness.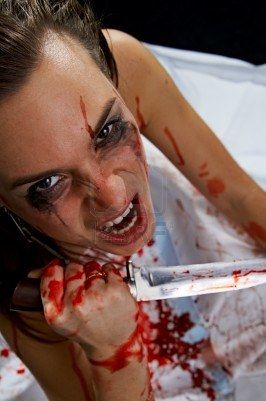 Oh, don't get me wrong; I have no problem with novellas... My problem is when a "book" stops in the middle of a story.... don't mistake my meaning... I am not referring to cliffhangers - I hate those too, but I can deal with that. When I get roped into a good story, with great characters and it just
(

SEE HOW ANNOYING THAT IS?

)
... stops in the middle with no resolution or solid character and/or plot development. DRIVES. ME. NUTS. Then there is the price. $2.99 for a few chapters and no ending? BULLOCKS! My thoughts are:
2.) Give me a finished product.
3.) Wait until the darn BOOK is DONE!
5.) and if I liked it, I will be a customer and a fan for life.