Nordic Lessons

by

Christine Edwards
Description:
Elora is a cultivated Londoner visiting her brother in Oslo, Norway. With her brother away on business, she decides to do without his permission and borrow his classic Jaguar to take in the sights. But when she pulls over to the side of the road to take pictures, the car won't start up again. In a blind panic, Elora has nowhere to turn, until a warrior of a man stops to help her. A massive, handsome hunk of a man, clad head to toe in black leather.

Elora has never encountered anyone like Mikkel. As much as he frightens her, she realizes she is out of options. Then comes the exhilarating journey home on his custom ride, and Elora falls hard for her knight in leather armor, an alpha male eager to teach her the rules of Dom/sub relationships. Mikkel is head of his motorcycle club, and in the days that follow, Elora becomes increasingly entangled in the culture of bondage, bikes, and club rivalries. But how can Elora fully commit to a man whose world might as well exist on another planet?

Review:
My Rating:

5

0f

5 Stars
If you are jonesing for a new motorcycle club to fall in love with, then look no further than author Christine Edwards' new release, NORDIC LESSONS. NORDIC LESSONS is the second book in the NORDIC LIGHTS series - although best enjoyed if read in order, each book definitely stands on it's own. You can check out the first book on Amazon, the title is NAUGHTY IN NORWAY.
Elora is a British artist visiting her brother in Norway; when she borrows his prized possession, a classic Jaguar, and finds herself broken down on the side of the road, a dangerous looking sexy man comes to her rescue.

By the author's description, Mikkel is a "warrior of a man… clad head to toe in black leather" – he is imposing, overbearing and bossy as hell…

Can this handsome stranger in this strange land be trusted?

Mikkel calls to something deep inside Elora, something she has never felt.
Mikkel is definitely "book-boyfriend" worthy.

He is every thing I crave in my erotic romance reads.

He's rough, but gentle.

He's funny, but serious.

He is fiercely protective of what he deems as "his".

Mikkel and Elora's initial contact is a bit rocky and she is not sure what to make of the dude.

After realizing her options are limited, she agrees to jump on the back of his bike – but just this once…
If you have seen any of my other reviews of Christine Edwards' work, then you know that I am a fan.

Although I have loved her work from the beginning, she has definitely taken her work "to the next level" with each new book she has published.

I kind of feel like I have been on this incredibly exciting journey with her (it helps that she always takes me to some new and exciting land with each book) - it's been fun to watch her grow as an author.
NORDIC LESSONS is a treat; it's one of my favorites to date.

If you love discovering new authors and you haven't given author Christine Edwards' books a shot, then I would highly recommend getting on board – she has a lot of entertaining material waiting for you!
This is one of my favorite scenes that, in my opinion, totally epitomizes Mikkel – it demonstrates his alpha side; he's raw and unfiltered and Elora's fiery, but submissive side.

It shows that he's funny without trying to be; this scene made me chuckle as it perfectly exemplifies his cave-man-like persona – like she hasn't been running around wearing stuff like this her entire life!

lol… He is such a Neanderthal, but I love him!
❝Jesus Christ, woman, what the fuck are you wearing?"
Blatant shock crosses her delicate features. "P-pardon?" She nearly chokes out the word, her eyes huge as she takes a large step backward, looking me up and down.
Suddenly my leather pants feel a little too supple as my dick hardens and swells. My eyes land low on her outfit once again, A tight—very tight—pale pink, long-sleeved Adidas running top, paired with miniscule black, skintight short shorts. Her tits are on full display, hidden only by the thin material. Unusually full for her small frame …beautiful. To top it all off she's wearing bright purple kicks with neon orange laces. Fucking purple!
"I, I was just out for a run," she stammers, trying to hide her sexy blush.
I dip my chin and ask, "You were outside, on the streets, running around … dressed like that?" I cross my arms over my chest and stare down at her with a scowl of disapproval.
"Yes, why?" Her eyebrows are drawn together, her trepidation clearly apparent.
"Fuck woman, you wanna be raped?"
She gasps and steps farther back from me, hand flying to her chest. "What! Why, no, no of course not! Why in the hell would you say such a dreadful thing, Mikkel?"
"You look in a mirror?" I rake my eyes down her once again.
"Well, yes, of course I looked in the mirror! Just what are you getting at?" She plants her hands firmly against the top curve of her hips. She's getting pissed off. The agitation flaring in her eyes is getting me so fucking turned on. She's got a fire burning deep inside of her. I knew it ….
"Babe, you'd bring any guy who wasn't gay down to his fucking knees with that smoking body of yours, and that's not even bringing the beauty of your face and hair into play. You're lucky you made it back to the building unharmed. You shouldn't ever go outside dressed like that. Next time you want to go for a run you can do it on the safety of my property.❞
Enter to Win!


• 1 of 3 digital copies of Nabbed
New Zealand
in mobi, epub or PDF
• 1 of 3 Digital Copies of Nordic Lessons
a Rafflecopter giveaway
About the Author:
Christine Edwards grew up in the Deep South on Hilton Head Island, SC. At an early age she developed a passion for the arts that led her to earn a bachelor's degree in Art History from the College of Charleston in South Carolina. Christine has a special place in her heart for reading and writing erotic tales.
Nordic Lessons is her fifth novel and the second book in the Nordic Lights Series, which began with Naughty in Norway. Her main focus is on loving, multi-faceted relationships involving intense alpha males and feisty heroines. She adores snow skiing, traveling the world, and spending time with her amazing family. Christine currently resides in the sleepy coastal town of Beaufort, SC. You can find Christine online at christineedwardsauthor.com. Facebook: Christine Edwards Author. Twitter: @ceerotica.
Social Links:
Website
●
Twitter
●
Facebook
●
Goodreads
● Fanny Press
Buy Links:
Amazon
● B&N
Tour Coordinator: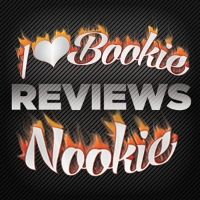 View the entire schedule of the tour HERE.
This post contains Affiliate Links.