Claimed in Canada

by

Christine Edwards
Description:

When Violet London travels to the Canadian Yukon on a research grant, she can't imagine greater excitement than the chance to study wolves firsthand. Yet more thrilling than any wolf is Luke Benoit, a handsome French Canadian Logger whose brute desire to dominate both tempts and frightens her. Unnerved by her craving to submit to primal passion, Violet is drawn to another man, Damon Holden. Damon is a gorgeous surgeon with everything a girl could want—money, education, and sophistication. Violet must choose between the man who saved her life during an attack by the very creatures she is sworn to protect and the man who offers her the comfort of financial security and solid social standing.

Damon is the safe choice, or is he?
My Review: 4 of 5 stars
Excerpt:
"You know what a Dom is, Violet?"
My brain does a free-fall as all of the air flees my lungs.
He sits patiently awaiting my answer with a cool gaze that doesn't betray his thoughts. I wish I could be so calm.
"I, well, I've read a few books. I assume that you're referring to a d-dominant?" I stammer, unable to meet his eyes. My throat feels as dry as kindling.
"Yes, now tell me about what you've read." Still no expression. Is he trying to torture me? I'm sure my face is fire-engine red by this point.
"Well, they were just, you know, erotic stories with Master and slave scenarios."
I start to look at my hands clutching my tea cup when he says to me, "Don't look away again. Tell me, did they get you aroused?"
"Luke, this is highly embarrassing. I'm shy to begin with and these questions are really personal. I'm feeling very uncomfortable now. Is this your goal? To humiliate me?" I turn away again.
"You're gorgeous when you blush like that, baby; however, I asked you not to look away from my eyes. If you do it again I'll have to teach you a lesson, little beauty. Understood?"
Oh my God! My body betrays me. My pussy just got totally wet at the thought.
I struggle to keep eye contact and nod.
"Were you aroused by the books?"
"Of course I was. I mean, most women want a man who's completely in control during sex, correct?"
He gives me a thoughtful look, like a teacher. "You'd be surprised, angel. Most think that they want to give up their control, but that control is who they are so they can never really submit to their base needs and desires."
A deep concept from such a rugged guy.
"The reason I'm asking you about your interest in the stories you've read is because I can see as plain as day that you're a natural submissive, right to your very core, baby, and being a Dom, I find this irresistible."
I'm at a total loss for words and have never been so shocked in my life. Leveling him with a serious look, I ask, "Are we really having a discussion about BDSM?"
Without hesitation he fires back, "Yeah, we are and I'll tell you why, angel. You defied me by getting into an ass load of trouble today. Nearly got both of us killed and I'm going to punish you for it, but I'm a fair guy so I'm giving you a choice. Either take your punishment by itself or take your punishment followed by the pleasure that I'll allow. But that will be given only if you're a good girl for me."
About the Author:
Erotic Romance Author Christine Edwards grew up in the Deep South on Hilton Head Island, SC. At an early age she developed a passion for the arts that led her to earn a bachelor's degree in Art History from the College of Charleston in South Carolina. Christine has a special place in her heart for reading and writing erotic tales. She continues to publish stories that immerse readers in exotic and realistic geographic settings amid interesting subcultures of adult life.

Within the vein of BDSM romance, her main focus is on loving, multi-faceted relationships involving intense alpha males and feisty heroines. She adores snow skiing, traveling the world, and spending time with her amazing family. Christine currently resides in the sleepy coastal town of Beaufort, SC.
Social Links:
Website
●
Twitter
●
Facebook
●
Goodreads
● Fanny Press
Buy Links:
Amazon
● B&N
● Smashwords
Tour Coordinator: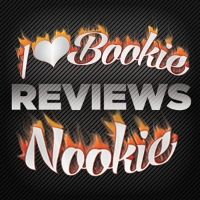 Please check out the other stops on this tour today:
Check out the entire schedule of the 18 Holiday Party Blog Tour stops & participating bloggers HERE.