Falling from Disgrace

by
L. Maretta
Description:

Four years ago Adrianna was on top of the world. A bright girl who was going to be a pediatrician, she was ready to start med school with her best friend, Rachel. Closer than sisters, Adrianna and Rachel had opportunities others only dreamed about…until….

One night, one horrific accident and a one way trip to misery. Thank God for painkillers…only problem is all they do is postpone the inevitable.

Jack was easygoing and happy with his life. He had his job. He had his new car. Content, that's what he was…until…

He meets her and he realizes there is more to life than the ordinary. He wants Adrianna. He wants to find out what she is hiding, make her see that she is worth loving, and bring the strength inside of her to the surface. But what will it cost him? What toll with their relationship take on the both of them?

There is no drug that will cure what ails them…only time, patience, trust, and love.
Review:
My Rating: 4 of 5 stars
How much is too much when it comes to needing those we love? Adrianna and Jack explore their level of love, their depth of need, and their overall sustainability in this romantic story about saving the one you love.
Adrianna had her entire future planned out until one tragic night ended all her hopes and dreams along with her best friend's life. She suffers in a world of painkillers and numbness, hiding from her depression and from her reality. She pushes everyone who loves her away until she's an empty shell stumbling by with only a laundry list of one-night stands to keep her company.
A night out at a new bar introduces Adrianna to Jack, a gorgeous bar owner who isn't interested in anyone who is caught up in appearances and social networking. The mysterious girl at his bar hooks him with her vague answers and clear intentions. Her alluring combination of secrecy and transparency make Jack push for more than the one-night stand she offers and he refuses to take no for an answer.
Soon Adrianna finds herself letting in someone who could make her feel again, hurt again. She finds herself falling in love with Jack and the more time they spend together, the harder it is to hide her secrets.
One of my favorite things about FALLING FROM DISGRACE was that I could understand Adrianna's guilt. So many times the protagonist will explain why they feel responsible and it's obvious to everyone involved that they shouldn't feel any guilt for what happened. But in Adrianna's case, I could understand feeling that way and I think I would feel the same in her situation. It made it that much easier to identify with her self-loathing and self-destruction. At the same time I could also understand why she deserved to be happy, to live a life full of accomplishments and love. I loved that Jack was strong enough to want to help her out of her addiction and smart enough to take a head-on, full-speed-ahead approach. He didn't mince words and he didn't pussyfoot around; he meant business.
L. Maretta created a perfect ending for FALLING FROM DISGRACE; it was honest and just what Jack and Adrianna needed. Readers who enjoy a little bit of sadness mixed in with their romance will enjoy this story of love and forgiveness.
About the Author:
L Maretta, a full time educator, has a passion for many things but most of them have taken a back seat to writing. After writing for her own enjoyment since she was a teen, she finally decided to try sharing her work with the world, and her debut novel, Whatever It Takes, was published in June of this year. She has a great love of books, and enjoys reading everything from horror to erotica.

She lives in Florida, where she thinks the heat is ridiculous, but survives it by lounging by the pool with her laptop all summer. She is the mother of two beautiful little girls and the wife of a very supportive and patient husband.

L. Maretta's books are not only engaging romance novels, but they are also stories that people can relate to. These are not fantasy stories with billionaire playboys and sex goddesses. The content is real, centering on the true trials and tribulations of every day life, making the reader feel much more connected to the characters.
Social Links:
Twitter
●
Facebook
●
Goodreads
Buy Links:
Amazon
Tour Coordinator: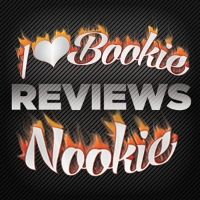 Please check out the other stops on this tour today:
Check out the entire schedule of the 18 Holiday Party Blog Tour stops & participating bloggers HERE.