Everything Bared

by
Kristine Cayne
Description:
Two polar opposites--she's kinky, he's uptight--discover they share a taboo desire that may destroy both their futures.
Firefighter Dani Harris has always wanted a family, but doesn't think it's possible because of her demanding, high-stakes career. Her sex life is as high-adrenaline as her job, and that's just one more thing that makes her unsuitable to be a wife and mother. Her secret kink--exhibitionism--has gotten in the way of more than one relationship. Will she ever find a man who not only shares her wild fantasies, but loves her for them?
Burdened with ensuring the success of the struggling family business, William Caldwell IV needs a wife suited for a CEO--one with money and connections, who can manage his busy social life and raise their 2.5 children. He's got everything all mapped out, but when he meets Dani, a woman who's every kind of wrong, she taps into desires he's only half-recognized and long-suppressed. Suddenly his carefully crafted five-year plan feels as confining as a straightjacket.
As Dani and Will's sexual experimentation escalates, they test the limits of polite society by baring all and risking exposure--an exposure that could cost them their reputations and careers.
Erotic romance, 18+
Excerpt:


William lowered his head, pausing when their lips were a mere breath away, and whispered, "For the record, I'm very happy you came to see me."
Dani's lips parted as if she were going to respond, but he didn't give her a chance. He melded their mouths together, his tongue sweeping against hers in an erotic dance that brought back all his pent-up desire in seconds. His cock hardened at the taste of her, the scent of her, the feel of her in his arms. Her moans flowed through him, fueling him. He needed to touch her, to have her skin against his. Now.
After a quick glance to make sure the door was closed, he dragged her around his desk and sat in his chair. Her eyes blazed as she straddled his lap. No words were spoken. No words were needed. His hunger for her had to be as evident as hers for him.
Wrapping his hands around her slim waist, he yanked her against his chest. His cock nestled at the apex of her thighs. She ground against him, increasing the pressure, driving them both mad. "I love seeing you in uniform," he murmured against her lips. The dark blue of her house pants and shirt set off the creaminess of her skin, and her eyes stood out like two perfect Godiva chocolates.
"Wait until you see me in my bunker gear," she teased, and he wanted to eat her all over again.
But Danielle seemed to have something different in mind. She squeezed her hands between their bodies and began to tug at his belt. "I love seeing you in these fancypants suits. Do you have any idea how hot you look? Those Armani models have nothing on you."
She paused in her efforts to undress him and traced the erection that ruined the perfect line of his trousers. He groaned and laughed at the same time. "I've got a lot of suits."
"Thank God." Leaning in, she licked his chin and pressed her lips to his in a scorching kiss that threatened to make him explode on the spot. Finished with his belt, she popped the button and went to work on his zipper.
When her hand slipped inside his pants and snaked down to grip his cock, he let his head fall back. A groan tore through his clenched teeth. "Your hand feels so fucking good."
Her chuckle had his eyes snapping open. "What?"
"You cursed again. It's cute."
This was the second time she'd laughed at him about swearing. Did she think he was a wimp? Not as tough as her firefighter coworkers? Perhaps it was time to teach her a lesson, give her a taste of the man beneath the veneer. "Cute, Ms. Harris?" he said, pinning her with a glare, his voice low and controlled. "Would you like to know what I plan to do to you?"
Her smile faded.
"I'm going spread you out on my desk and pound my cock into your sweet pussy. I'm going to fuck you so hard, you'll scream. So hard you'll come until you've got absolutely nothing left." With her legs wrapped around his waist, he pushed to his feet and shoved his papers aside as he lowered her to the polished surface of his desk. "Still think I'm cute?"
Eyes-wide, mouth slack, she shook her head. He fought the urge to grin.
"Good."
Yanking the hem of her shirt up, he exposed her breasts, encased in a serviceable cotton bra. The peaked nipples poked through the slim white material, making his mouth water. "So beautiful." He lowered his head, eager to suck one into his mouth when a noise at the door caught his attention.
Reality crashed back as he heard Larissa calling after Torval, who was no doubt beelining for the door.
Shit! "Quick, under the desk." He helped Danielle up and pointed to the enclosed space at his feet.
"You can't be serious."
"I am."
She rolled her eyes, then crawled under the desk. He dropped into his chair and scooted forward, careful to avoid kneeing her in the face. He was going to hell for this, and Danielle would be the one to point out the way.
About the Author:
Award-winning author Kristine Cayne is fascinated by the mysteries of human psychology—twisted secrets, deep-seated beliefs, out-of-control desires. Add in high-stakes scenarios and real-world villains, and you have a story worth writing, and reading.
Kristine's heroes and heroines are pitted against each other by their radically opposing life experiences. By overcoming their differences and finding common ground, they triumph over their enemies and find true happiness in each other's arms.
Today she lives in the Pacific Northwest, thriving on the mix of cultures, languages, religions and ideologies. When she's not writing, she's people-watching, imagining entire life stories, and inventing all sorts of danger for the unsuspecting heroes and heroines who cross her path.
To learn more about Kristine and her stories, visit her website: www.kristinecayne.com
Social Links:
Goodreads
● Twitter ● Facebook
●
Website
● Blog
Buy Links:
Amazon
Tour Coordinator: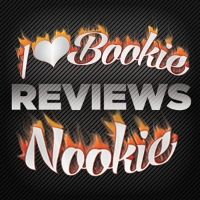 Please check out the other stops on this tour today:
Check out the entire schedule of the 18 Holiday Party Blog Tour stops & participating bloggers HERE.