Nabbed in New Zealand

by

Christine Edwards
Description:
Taking a break from her job at an art gallery in Charleston, South Carolina, Valla Denier escapes on a week-long camping tour of New Zealand with a small group of companions and two skilled guides. Valla is enchanted by the wild beauty of the South Island and Kaikoura Beach, as well as the local men. After catching the eye of a rugged, drop-dead-gorgeous man in a café, she is shocked to run into him later that evening at a karaoke bar. Setting her shyness aside, she serenades the stranger with a seductive tune. She never imagines the lyrics would be taken literally.

Later that evening, Valla is taken from her campsite and wakes up in a strange room. Her captor is the man from the bar, Brocan Judge, a six foot five wall of muscle with piercing, cobalt blue eyes. He is not responsible for her abduction; his friend has delivered Valla as a gift, and repairing the situation is not as simple as it sounds.

Valla soon learns that Judge is a Dom, intent on punishing her for her willful ways. Even more surprising is Valla's reaction to him. When he offers her the choice to stay or leave, she must decide how far down the submissive path she is willing to travel. But trust has never been Valla's strong suit. Will she be able to set aside her inhibitions and give in to the strong hand she has secretly craved, or will doubt trump her growing desire?
Review:
My Rating:
4 of 5 stars
I'm a fan of author Christine Edwards' work. If you are looking for hot and sexy, super alpha heroes, then you have found the right author! Her books are jam packed with smokin' hot scenes; erotic adventures in beautiful, foreign lands and the men are oh-so-delicious! The super alphas that I love so much are a common theme in all Christine's books, but equally important to me is that the heroines are strong and can never be described as a "shrinking violet" - they stand up to and hold their own when forced to defy those bossy men!

Valla, Valla, Valla… Didn't your mama ever tell you: "Careful what you wish for?"

While on a camping expedition in the beautiful land of New Zealand, she soon discovers that it's not only her surroundings that are wild – the inhabitants of the island that are more than a little wild too! After crooning the sexy lyrics of Fiona Apple's "Criminal" to a handsome stranger during an outing to a local bar, it's clear that her playful flirtations and "bad, bad girl" teasing successfully provoked the inner beast in the object of her affections, Judge.
❝Do you need guidance for being a bad girl, then?❞
YES PLEASE!! Judge is a local and he is a Dom and he takes her song to heart – he's more than ready to discipline the sassy little minx. Although he would prefer she come with him willingly, that's not exactly how it plays out – Valla is kidnapped and Judge is her captor, but it's not all so black and white, so don't hate him just yet!

NABBED IN NEW ZEALAND is a seductive and sexy new erotic romance that kicks up the heat a few notches in comparison to author Christine Edwards' first 2 books. Laced with mild BDSM elements such as spanking, anal play and light D/s, NABBED IN NEW ZEALAND is great book to add to your library if you are interested in venturing into the BDSM scene for the first time, but it's not just for newbies! It's a must read if you dig erotic romance and enjoy a little kink in your love story.

✳✳ Copy provided by the author/publisher for an honest review.
• 1 of 3 digital copies of Claimed in Canada in mobi, epub or PDF
• 1 of 3 Digital Copies of Nabbed in New Zealand
• 1 of 1 Digital Copies of Nabbed in New Zealand (ENTER THE 2ND RAFFLE TOO)
a Rafflecopter giveaway
a Rafflecopter giveaway
About the Author:
Erotic Romance Author Christine Edwards grew up in the Deep South on Hilton Head Island, SC. At an early age she developed a passion for the arts that led her to earn a bachelor's degree in Art History from the College of Charleston in South Carolina. Christine has a special place in her heart for reading and writing erotic tales. She continues to publish stories that immerse readers in exotic and realistic geographic settings amid interesting subcultures of adult life.

Within the vein of BDSM romance, her main focus is on loving, multi-faceted relationships involving intense alpha males and feisty heroines. She adores snow skiing, traveling the world, and spending time with her amazing family. Christine currently resides in the sleepy coastal town of Beaufort, SC.
Social Links:
Website
●
Twitter
●
Facebook
●
Goodreads
● Fanny Press
Buy Links:
Amazon
● B&N
● Smashwords
Tour Coordinator: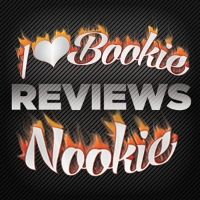 Please check out the other stops on this tour:
View the entire schedule of the tour HERE.
This post contains Affiliate Links.