Nabbed in New Zealand

by

Christine Edwards
Description:
Taking a break from her job at an art gallery in Charleston, South Carolina, Valla Denier escapes on a week-long camping tour of New Zealand with a small group of companions and two skilled guides. Valla is enchanted by the wild beauty of the South Island and Kaikoura Beach, as well as the local men. After catching the eye of a rugged, drop-dead-gorgeous man in a café, she is shocked to run into him later that evening at a karaoke bar. Setting her shyness aside, she serenades the stranger with a seductive tune. She never imagines the lyrics would be taken literally.

Later that evening, Valla is taken from her campsite and wakes up in a strange room. Her captor is the man from the bar, Brocan Judge, a six foot five wall of muscle with piercing, cobalt blue eyes. He is not responsible for her abduction; his friend has delivered Valla as a gift, and repairing the situation is not as simple as it sounds.

Valla soon learns that Judge is a Dom, intent on punishing her for her willful ways. Even more surprising is Valla's reaction to him. When he offers her the choice to stay or leave, she must decide how far down the submissive path she is willing to travel. But trust has never been Valla's strong suit. Will she be able to set aside her inhibitions and give in to the strong hand she has secretly craved, or will doubt trump her growing desire?
Interview:

1.

When you are writing, do you set it up in an outline first or do you just formulate a plan in your head and start writing?



When I have an idea that is strong and vivid; I delve right in and write the first chapter. From there, the story is like a jet that has taken off in flight. I forgo the use of outlines.

2.

Where do you like to write and what does that space look like?



I have a 20x20 foot sunlit-filled office. The floors are a cognac-colored distressed wood and the walls and oriental carpet are a pale blue/dove grey color. I sit in a black leather chair, next to my collection of beloved books and type away, using the laptop that is perched on my legs. (Sounds beautiful! Nice imagery - you should be a writer, lol. . . *I'll bet she's never heard THAT one before*)

3.

So I have to ask - so I can decide if I still love you or love to hate you ;-). Have you been to the places you write about: Canada, New Zealand, and Norway?



Ha, love it! I've travelled to Canada but not yet to Norway or New Zealand. I'm fortunate to have friends and relatives in both countries that have been quite generous with their time and insight into the culture. Plans to visit both countries are definitely in the future. Join me! (

Ha! Careful what you wish for because I just might! So, for the record, I still love you!

)

4.

Continuing on in a similar line of questioning, did you have any natives of the countries you have written about read through your books to see if your use of slang terms was on par? If not, how did you make sure you were using native idioms properly?



With Naughty in Norway, I have cousins who reside in Oslo, so yes they were constantly assisting with proper translations and unique cultural differences. With Nabbed in New Zealand as well as Captured in Croatia I asked friends who happened to be natives of both countries. I also conducted extensive research.

5.

Now that you have three books under your belt, do you have any plans for other books, if so what can we expect?



"Captured in Croatia" is scheduled to release on May 1, 2014. It revolves around a female corporate spy named Carew Sloan who is caught by a keen-eyed Croatian bodyguard named Zoran while she is on a mission in the capital of Zagreb. It is a very intense novel filled with immense amounts of romance and sexual tension. After that, "Nordic Lessons" will release on August 1, 2014. It is the follow up to "Naughty in Norway" and involves the Devil's Wrath club president, Mikkel Torvik and a delicious British heroine named Elora. Nordic Lessons is a thrilling, BDSM themed romance and I can't wait to share this one with readers! (

Whoo-hoo! I can't wait!

)

6.

If you could have drinks with any living author, who would it be and why?



Hands down, J.R. Ward. I would love to chat with her about what inspires her to create such perfectly delicious tales. It would also be nice to thank her for her exhilarating work. (

Yes, J.R. Ward has quite the imagination!

)

7. Who is someone you really admire and why?

My deceased grandfather, Ronald Ferrell. He raised me when my mother was unable to care for me. He never went past the second grade with his education but that never stopped him from becoming a noteworthy builder. To me, he really was like Howard Roark from The Fountainhead. An amazing man. (

Christine, thank you for sharing - that gave me chills by the way.

)
Thank you, Christine for entertaining all my questions. I love getting into the minds of my naughty authors to see what really makes them tick! I can't wait to check out your upcoming releases - I am certain they will fulfill my Alpha Male fantasies and then some!
Enter to Win!


• 1 of 3 digital copies of Claimed in Canada in mobi, epub or PDF
• 1 of 3 Digital Copies of Nabbed in New Zealand
a Rafflecopter giveaway
About the Author:
Erotic Romance Author Christine Edwards grew up in the Deep South on Hilton Head Island, SC. At an early age she developed a passion for the arts that led her to earn a bachelor's degree in Art History from the College of Charleston in South Carolina. Christine has a special place in her heart for reading and writing erotic tales. She continues to publish stories that immerse readers in exotic and realistic geographic settings amid interesting subcultures of adult life.

Within the vein of BDSM romance, her main focus is on loving, multi-faceted relationships involving intense alpha males and feisty heroines. She adores snow skiing, traveling the world, and spending time with her amazing family. Christine currently resides in the sleepy coastal town of Beaufort, SC.
Social Links:
Website
●
Twitter
●
Facebook
●
Goodreads
● Fanny Press
Buy Links:
Amazon
● B&N
● Smashwords
Tour Coordinator: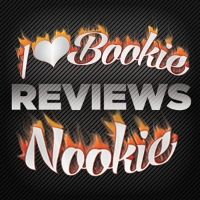 Please check out the other stops on this tour:
View the entire schedule of the tour HERE.
This post contains Affiliate Links.