Riptide

by
Susan Hayes
Description:
Rory Frazier is destined to be the next leader of Kismet Cove, a secret colony of seal shape-shifters known as selkies. The catch? Rory can only claim his birthright if he and his blood brother Evan Sinclair find a suitable mate.
Jessica Jones has come to Tofino to reclaim her life and move on from the grief of her mother's death. Jess just wants time alone and space to heal, but kismet has something else in store. After a rogue wave sweeps her out into the frigid Pacific Ocean, Jess is rescued by two handsome men who heat her blood and help to heal her wounded heart.
Time's running out for Rory and Evan. They need to present the colony with their chosen mate and tell Jess the truth about who they really are. When their secrets are finally revealed, will their newfound love survive, or will the emotional riptide tear the three of them apart forever?
Excerpt:
"Say it," Rory instructed her in a commanding tone. "I want to hear you say it."
Jess opened her mouth but no words came out. She didn't know what to say, or how to say it. This was a whole new world for her and she was certain she was going to screw it up.
"They're only words, sweetheart." Ethan insinuated his finger the tiniest bit lower, parting her labia before he stopped moving again. "If you say it, Rory will let me reward you."
Jess quivered and her gaze flew up to meet Rory's.
"Tell me what you're thinking, baby. Evan won't move his hand until you do."
Jess tried to buck her hips against Evan's fingers, but he moved with her and laughed. "Now she's cheating!"
"Jessica Jones, don't you dare move until you tell me what you're thinking!" Rory's tone brooked no argument and Jess was stunned by the authority he poured into every word.
"I think you're both gorgeous, and I really wish you'd hurry up and get undressed and get in here with us," she babbled her answer and then added, "and no one has called me by my full name since I got too big to be spanked!"
Rory's nostrils flared as he leaned forward, his hands still on the fly of his trousers. "Believe me, baby, you're not too big to be spanked."
Jess's jaw dropped open and she stared up at Rory in shock. He couldn't possibly have meant that…could he? Before she could ask Rory nodded to Evan and Evan's fingers dove into her pussy, rubbing hard against her clit.
Jess moaned, her hips writhing against the pleasurable pressure. Rory finally moved his hands, undoing his pants and sliding them down his hips. Jess realized he wasn't wearing any underwear, and her entire pussy clenched, her inner walls suddenly aching with the need to be filled. Rory's cock rose up almost to his navel, the tip already engorged and gleaming with pre-cum.
Evan's clever fingers were making it hard for her to think, but she managed to reach for Rory with trembling fingers, and he took her hand as he finished kicking off his clothing and stepped up and into the tub.
"Is she as responsive as I think she is?" he asked Evan.
"Better."
"Then I think we should let her come before we start discussing how this is all going to work. A demonstration might help make things clearer."
Jess whimpered as Evan kept stroking her clit, up and down in a slow, leisurely rhythm.
"Would you like that, Jess?" Rory asked, his tone dark and commanding. "And don't you dare just nod. I want to hear you say it."
"Yes, please."
"Oh god, she said please," Evan groaned and flicked her clit harder.
"Now that's sexy." Rory lowered himself into the water until only his head and neck were visible and Jess realized he was kneeling on the floor of the tub. "You got to taste her cute little toes, Ev. So I'm going to be the first to taste her pussy."
"What?" The word flew out of her mouth before she'd thought of anything else to say.
"Trust me, we've got this." Rory reached out and snagged her ankles in his hands, drawing her feet up to his shoulders. "You got her, Ev? We don't want her getting a dunking or I think she's going to have a few things to say to us."
Evan's fingers left her pussy and she bit back a mewl of frustration at the loss of contact. Evan reached up around her ribcage and then crossed his arms near the wrist so he had her in a firm hold, his hands eagerly cupping her breasts. "Got her," he told Rory and brushed a kiss to the side of her mouth. "You may want to hold onto something, sweetheart."
"Why would I—oh!" Jess exclaimed as Rory lifted her legs over his shoulders and moved toward her until her hips were just clear of the water and her pussy was a scant few centimeters from his mouth.
"That's why." Evan chuckled and pinched her nipples between his fingertips as Rory's hands came over her thighs and parted her labia. Without another word Rory lowered his head and let his tongue swipe along the entire length of her pussy and Jess cried out at the pleasure of it.
She clutched at Evan's wrists, bracing herself against the sensual onslaught that Rory's mouth and tongue were unleashing on her clit.
Rory plunged a long, thick finger into her channel and groaned. "She's so tight." The words came out muffled, but Evan clearly understood because his arms tightened around Jess and he kissed her hard.
Jess's body was a sponge, soaking up every glorious touch and sensation. Hands and mouths stroked and sucked until she was quivering and panting, suspended on the precipice of an orgasm. Evan lifted his head and stared into her eyes, his own gone a stormy blue-gray in his passion.
"I want to watch you come. I want to see your beautiful face when it happens." He pinched her nipples harder than before. "Come for us, Jess."
• 3 copies of
Riptide
, Kismet Cove 1
PDF, Epub or Mobi
• 3 copies of
Windswept
, Kismet Cove 2
PDF, Epub or Mobi
a Rafflecopter giveaway
About the Author:
Susan lives out on the Canadian west coast surrounded by open water, dear family and good friends. She's jumped out of perfectly good airplanes on purpose and had lunch next to royalty by accident. She's passionately in love with the written word (and a few of her more hunky creations.)
Writing is her joy, her escape from reality and the only way she knows of to quiet the nagging harridan of a muse she claims the universe assigned to her.
Social Links:
Website
●
Twitter
●
Facebook
●
Goodreads
Buy Links:
Amazon
● B&N
● Bookstrand
● Kobo
Tour Coordinator: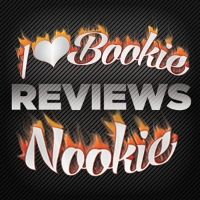 Please check out the other stops on this tour today:
Check out the entire schedule of the 18 Holiday Party Blog Tour stops & participating bloggers HERE.