Switch

by
Janelle Stalder
Description:

All's fair in love and war.

Two thirds of the world's population has been wiped out, devastated by the worst war earth has ever seen. Still standing amongst the ruins is a mind reader who finds herself on the wrong side of the war. Everyone does what they must to survive. When the rebels bent on bringing down the New World leader start to rise up, it is her job to make sure they stay down where they belong. That is, until one rebel sneaks past her defenses and into her heart. Love will blossom from the ashes, but will it be enough to save them, or will it mean the end of them both?
Review:
SWITCH is one badass action dystopian romance. If you are a fan of this genre, do not miss this one!
Survival is at the forefront for most in the New World, which is the outcome of the worst war the world has ever seen and only a third of the population is still alive. Charlotte Hatcher finds a way to survive and that means becoming the secret "Weapon X" of the New World army and using her mind-reading abilities to fight the rebels.
"Had she seriously just joined the New World army? It's just to stay alive, she told herself. She could handle being around them for now. She'd been forcing herself to deal with shitty circumstances all her life. This was simply new surroundings and different people."
Five years after leaving her old life behind, she's now Dinah, a kick-ass emotionless robot who doesn't think outside daily activities until she meets Pete McCay, who happens to be the second in command for the rebels.
I love dystopian, romance and new adult and SWITCH is all three rolled up into one perfect package. Charlotte, or "Weapon X", and Pete have a seemingly lost cause of a romance that is super hot, but these are people who are fighting to survive and some who are fighting a war for a better life. If I were stuck in this crappy New World, I would want to be sexy and fearless Charlotte. It's the reason Pete is so intrigued because how many other girls fight, shoot and scare the shit out of everyone in their way. You gotta love a heroine who people are so scared of they can't even look at her and she thinks its funny. Charlotte and Pete are on opposite sides of this war, which makes their relationship difficult, but they keep each others secrets even though it could mean an advantage for their side. Their connection is intense and confusing. There seems to be no way for them to be together, yet they continue to find a way.
"Whatever they were doing was stupid. It's not like it could go anywhere, even if they were just friends. It was just the way the world worked. Who was he kidding? He'd meet her there for the same reason he had invited her in the first place. It didn't matter how many times he told himself it was stupid, he couldn't fight the desire to see her again."
Enthralled would be the word I would use to describe my feelings with SWITCH. I was completely lost in this world and was upset when finished because I just wanted to read more of this amazing story!
Janelle Stalder weaves a tangled web of connections between the characters and provides several different points of view, which is done so well that the story captured amazingly different emotions and situations and created a wonderfully complex plot. I was on the edge of my seat waiting for the bomb to drop about the character's connections and the action made SWITCH a definite page-turner. Luckily, SWITCH is only the first in the New World series and the second book, MASKED, is due December 2013 because the war is far from over and I can't wait to find out what happens next.
About the Author:
Janelle Stalder was born and raised in Brampton, Ontario. At an early age she developed a love for literature. Her debut novel, Eden, was the first book in a series of four, released in September of 2011. The second book, Eden-West, was released in July of 2012, and the third book, Eden-South was released in March of 2013. The fourth book of the Eden Series, Eden-East, will be release at the end of 2013. She is a strong supporter of other independent authors, and loves to interact with her readers. When she's not writing, Janelle is at home with her husband, two children, Aiden and Elora, and her two furry children, Alice and Lily. She now resides in the small town in Ontario in her old, possibly haunted, century home.
Social Links:
Website
●
Twitter
●
Facebook
●
Goodreads
Buy Links:
Amazon
● B&N
● Smashwords
● Kobo
Tour Coordinator: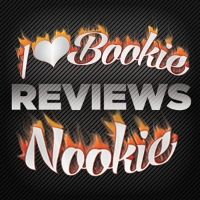 Please check out the other stops on this tour today:
Check out the entire schedule of the 18 Holiday Party Blog Tour stops & participating bloggers HERE.